The new Sander compact systems are designed for aquarium volumes between 5 – 15m³. The compact systems are fully equipped and can be installed in fresh and salt water environments.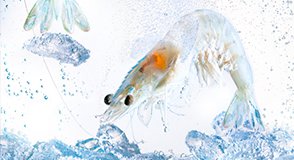 The breeding of the shrimps on our farm near Kiel goes on full speed!
Chefs and also enthusiastic amateur chefs are invited to buy fresh shrimps directly from our farm at: www.foerde-garnelen.de
Benefit from a sustainable high quality production! Experience the tropical flavor from the Baltic Sea!
For more than 50 years Erwin Sander Elektroapparatebau GmbH has been developing and producing innovative products for the water treatment of marine water aquaria. We offer more than just products, e.g. ozonizers and protein skimmers, but we also design and install complete aquarium systems. More